Concrete Benefits:
---
Used in massive building projects for its strength, concrete is durable and known to keep its form even through natural disasters like earthquakes.
Concrete is a versatile material that can be stamped and transformed to many different patterns
Concrete can also be transformed using colour. No longer limited to the standard gray color, you can use a variety of chemical stains and concrete dyes to achieve nearly any color you desire.
Being one consistent slab makes concrete easy to maintain throughout the whole year.
With the ability to stamp and colour concrete you can achieve the same look as natural stone and pavers, while saving a significant amount of money. Concrete is one of the most cost effective paving materials out there.
Concrete Cons:
---
Although concrete is a very strong durable material, it may crack over time. Cracking can be caused from many different reasons such as; lack of control joints, improper strength poured, rapid drying and excess water. Although your concrete may crack, there are things you can do to prevent and keep your slab from cracking in the future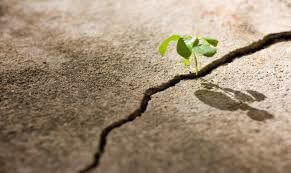 Concrete is an ideal material to use for driveways because of the strength, however, cars can leave oil stains or tire marks. There are many products and methods available to assist you in returning your driveway to its natural state.
Concrete is more affordable than most paving materials but not the least expensive. Compacted Gravel costs less than pouring a concrete driveway.
Pouring a concrete driveway can be challenging, it requires a Driveways2Uspecialised installer to avoid the problems listed above and get the job done right.
Decorative Driveway Options:
---
There are many products and methods available to bring your concrete driveway to life. You can enhance your curb appeal by coordinating your driveway colour to your home, its style, or make it a colorful work of art. With endless color and pattern options, designs, and styles, making a decision can be overwhelming. At Driveways2U we have combined the most popular styles, considering costs and maintenance to assist you in making those big decisions.