Coloured Concrete Driveways
---
Check out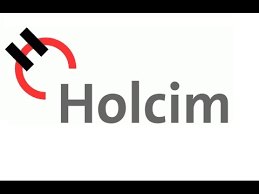 GeostoneTM Colour Range
Concrete Driveways Colours
Coloured Concrete Driveway Cost Calculator
---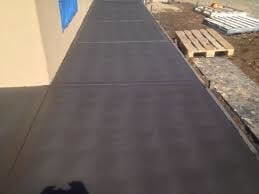 What is coloured concrete?
---
You obtain coloured concrete by adding coloured stains or pigments into concrete while it is being mixed. Alternately, we can add the colour on top of the concrete surface evenly or in patterns. You can also have colour enhancers added to give the most hard-wearing, bright colours.
What are the uses of coloured concrete?
---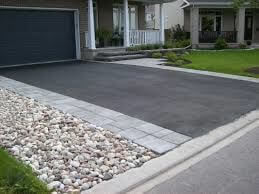 ---
You can use this concrete for any application.
Some people prefer the simplicity and economy of plain concrete. However, you can choose from a wide range of colours; it need not be grey.
Alternately you can use it to create a uniform while interesting, or non-slip, driveway. We do this by adding the colour to the concrete matrix of exposed aggregate.
Then you select stones in colours that match or contrast with the concrete colour for a custom look.
Furthermore, we can use colour in making patterned concrete. To achieve this we spray coloured concrete onto the background concrete through stencils. Whether you prefer 'Moroccan mosaic' looks to regular geometrics or just simple borders, we can supply you with a whole range of designs using this method. See also Textured Finish.
---